Message from the Librarian
Welcome to the UWU Library which is one of the central support services of Uva Wellassa University. The Mission of the UWU library is to underpin the University's vision and mission in building synergies between information, innovation, education and research through an excellent library and information services.
I invite you to visit the UWU library in order to enjoy the wealth of resources available in our library, remain connected to us by exploring our website, where you will find an increasing number of digital resources available without restrictions on their use.
Whether you visit the UWU Library in person or virtually, we hope you will make use of its rich and unique resources and return often. Please let us know of ways in which we could improve or expand upon our services.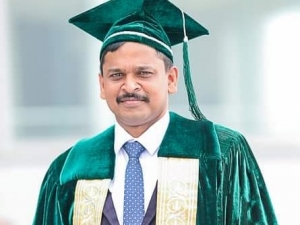 Dr T Pratheepan,
Acting Librarian,
Uva Wellassa University of Sri Lanka,
Passara Road,
Badulla.